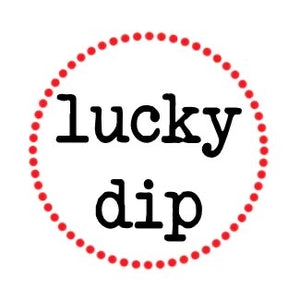 Superior yarn lucky dip 1800g in total

In this lucky dip each yarn will have a RRP of £3.99 (or above) per 100g. There will be no novelty or fancy yarns (no skeins/handspun yarns will be included).
There will be at least 2 yarns that will have 4 balls of the same to allow for larger projects
The rest of the yarn will be in pairs of the same type.
Some yarns may contain wool, cotton, alpaca or silk. (if you require only vegan yarns please send us an email after ordering)

Where possible we will ensure that the yarn has the same dye numbers
The majority of these yarns will be DK